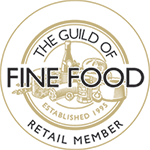 Bite that Biltong!
Thin strips of our finest beef silverside, chillibites are marinated in a unique blend of Biltong spices to give you a habit forming experience.
"Be aware that once you taste these we guarantee you will buy more"
Delivery & Packaging
Your biltong will arrive packaged in a protective atmosphere to ensure 100% freshness. Once open please consume with in 3 days.
Quantity
Latest News
Monday, November 02, 2020
What Are The Health Benefits of Biltong?